The 5 Must See's of Bangkok By Emmy Ebanks
I met a couple from Australia walking on Ratchapralop road the other day. I stopped to talk because they were in a part of Bangkok where tourists were rarely seen. I was amazed when they told me that this was their fifth visit just to Bangkok.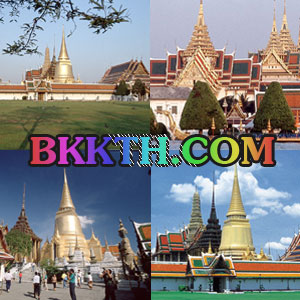 They have not gone to any other part of Thailand–not even the beaches.
Curious, I asked why they have visited just Bangkok so many times? The response was really eye-opening. They said that one trip isn't enough to see all of Bangkok (very true) and each time they return, Bangkok surprises them. They really love Bangkok as do I. This isn't the first time I've run into return visitors.

I met a German couple who was determined to walk all of Bangkok. This was their third trip. I smell a trend happening. What's not to love? The shopping alone brings people back. Bangkok offers more than gutsy, gritty city life; it's a major cultural destination.
The temples, the food, the culinary explosion, are just a few reasons for return visits. When I tell people I live in Bangkok, they light up and inevitably ask me "What must I see in Bangkok?." I could make a list that could occupy you for a month. But considering a time budget of 3 or 4 days, I've narrowed it down to just 5 things. When in Bangkok, you should see:
1. Wat Pho
2. The Grand Palace
3. Chatuchak Market
4. Wat Arun
5. Khao Sarn Road
Make sure that your stay in Bangkok includes at least 1 weekend day or you won'tbe able to see Chatuchak market. It is the largest outdoor market in Asia, and well worth a workaround in scheduling. Most of my recommendations are in the Banglumpoo area. That is the old centre of Bangkok. If you go to Wat Arun, an added bonus is that this will force you to cruise the Chao Praya river. There's plenty more to see but on a time budget the above sights should whet your appetite for Bangkok.
Emmy has a incurable case of wanderlust. She is a traveller, a teacher, and chocolate lover. When she is not giving travel advice at When in Bangkok.com she is seeking the perfect place to watch the sunset in SE Asia. You should follow her on twitter here.
Article Source: http://EzineArticles.com/?expert=Emmy_Ebanks